Building on the outstanding success of the 2014, 2015 and 2017 South Australian study groups to Reggio Emilia, Italy, The South Australian Collaborative Childhood Project extends an invitation to interested colleagues around Australia to participate in the 2019 study group which will focus on PEDAGOGICAL COORDINATION.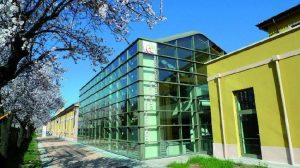 Delegates must have a sound understanding of the Reggio Emilia education principles through a combination of the following:
read the Re-imagining Childhood report
attending previous study groups
researched the Reggio Emilia Approach over a number of years.
PRE-REQUISITE READING PRIOR TO DEPARTURE:
'Making Learning Visible: children as individual and group learners' Project Zero, Reggio Children.
Learn more about the study group through our announcement and study program:
NOTE: THE REGISTRATION PERIOD FOR THE 2019 STUDY GROUP HAS NOW CLOSED. IF YOU ARE INTERESTED IN JOINING US, PLEASE CONTACT THE SOUTH AUSTRALIAN COLLABORATIVE CHILDHOOD PROJECT DIRECTLY: education.REstudygroup@sa.gov.au